CBGTrails Map and Observations
---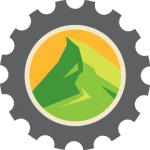 CBGTrails is the only complete multi-user trail map app for the Gunnison Valley, Colorado. Use it to plan your adventures and download map sections in advance so you can track your progress on the trails, even without a cell signal. Get out and explore!
Be sure to select the "Winter Trails" from the  available layers.
To do so,
Click the Settings Gear icon in the lower left corner of the Interactive Map and
Then select the winter base map layer.
Then, scroll to the bottom of the exposed map settings page and click "Done".

View Map below and add your observations here or within the app!
Add Your Observations Real-Time.
To do so,
Click Trail Report Icon in the lower left of the Interactive Map.
Log in,
Fill in the fields,
Then, scroll to the bottom ansd click "Done".